Graphic design is basically a visual problem solving using text and/or graphical elements. Your aim is to create something that is pleasing to the eye, and gets the attention of the viewer. But things can't just look cool. They have to work as well.
How effective is a great looking restaurant menu if you can't for the life of you find beverages, or it's hard to tell it's pricing?
About.com defines it this way: "Graphic design is the process and art of combining text and graphics and communicating an effective message in the design of logos, graphics, brochures, newsletters, posters, signs, and any other type of visual communication. Today's graphic designers often use desktop publishing software and techniques to achieve their goals."
Dictionary.com says this: "The practice or profession of designing print or electronic forms of visual information, as for an advertisement, publication, or website."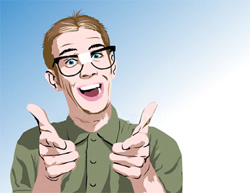 So what can YOU expect from North Star Multimedia and our graphic design expertise?
Some clients will have very specific concepts, and some will give 100% creative license. Often an in-house graphic designer (meaning a non design company will hire someone to do their graphic design rather than work with a company) will be the jack of all trades.
This is our particular skill-set. We are fully-versed in the entire Adobe Creative Suite CC versions and pride ourselves in staying current in technology and design trends. This keeps your product or services relevant to today's marketplace. And, most importantly, maintain your brand integrity.
Call us today! (702) 359-5054
"A designer knows he has achieved perfection not when there is nothing left to add, but when there is nothing left to take away."
 Antoine de Saint-Exupéry, Illustrator for The Little Prince
---
"I strive for two things in design: simplicity and clarity. Great design is born of those two things."
Lindon Leader, Logo Designer for FedEx and Hawaiian Airlines
Designs can include: brochures, posters, magazine covers, magazine layout, tickets, business cards, T-shirts, signs, logos, book layout (typesetting), importing advertisements into a newspaper, websites, cd covers,  Powerpoint presentations, and much more.