WEB HOSTING AND DOMAIN EMAIL
North Star Multimedia provides professional WordPress web hosting and domain email to it's customers. We manage all of our clients website on managed VPS platform with 24/7 tech support to ensure your website is fast loading and "up" with a great reliability rate. Over the years professional web-hosting companies have  changed and their level of service changes. We make sure that whichever hosting company we partner with it mirrors the level of commitment and professionalism we stand for.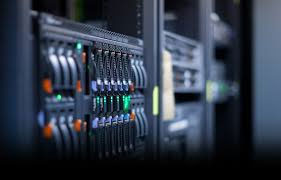 Choosing a web hosting company can be a confusing endeavor. Many potential customers find themselves swimming through a cluttered sea of suitors, vying for their business with a dizzying selection of specialties and promises.
Many companies out there try and bundle web hosting with their other services like a domain registrar, an ISP or internet service provider, etc. We have found that in regards to web hosting, it is beneficial to partner with a company that ONLY does web hosting. They must offer 24/7 tech support via phone as well. BUT, you only need to make one telephone call to us, not some huge corporate entity!
We bill annually and include web hosting on fresh new websites and the annual fee can range anywhere from $250 – $650 depending on bandwidth, e-commerce, hit traffic and impact on the server. We also provide regular web analytics reporting.
We also provide unlimited* domain email. From a marketing standpoint there is NOTHING that looks more amateur than a business card with a free-type email account such as Gmail or Yahoo. Our email services allow you to setup on your email client like Outlook or Thunderbird, as well as your smartphone. Additionally, you can check and manage your email via a web browser.
Call us today to learn more! (702) 359-5054