EDDM DIRECT MAIL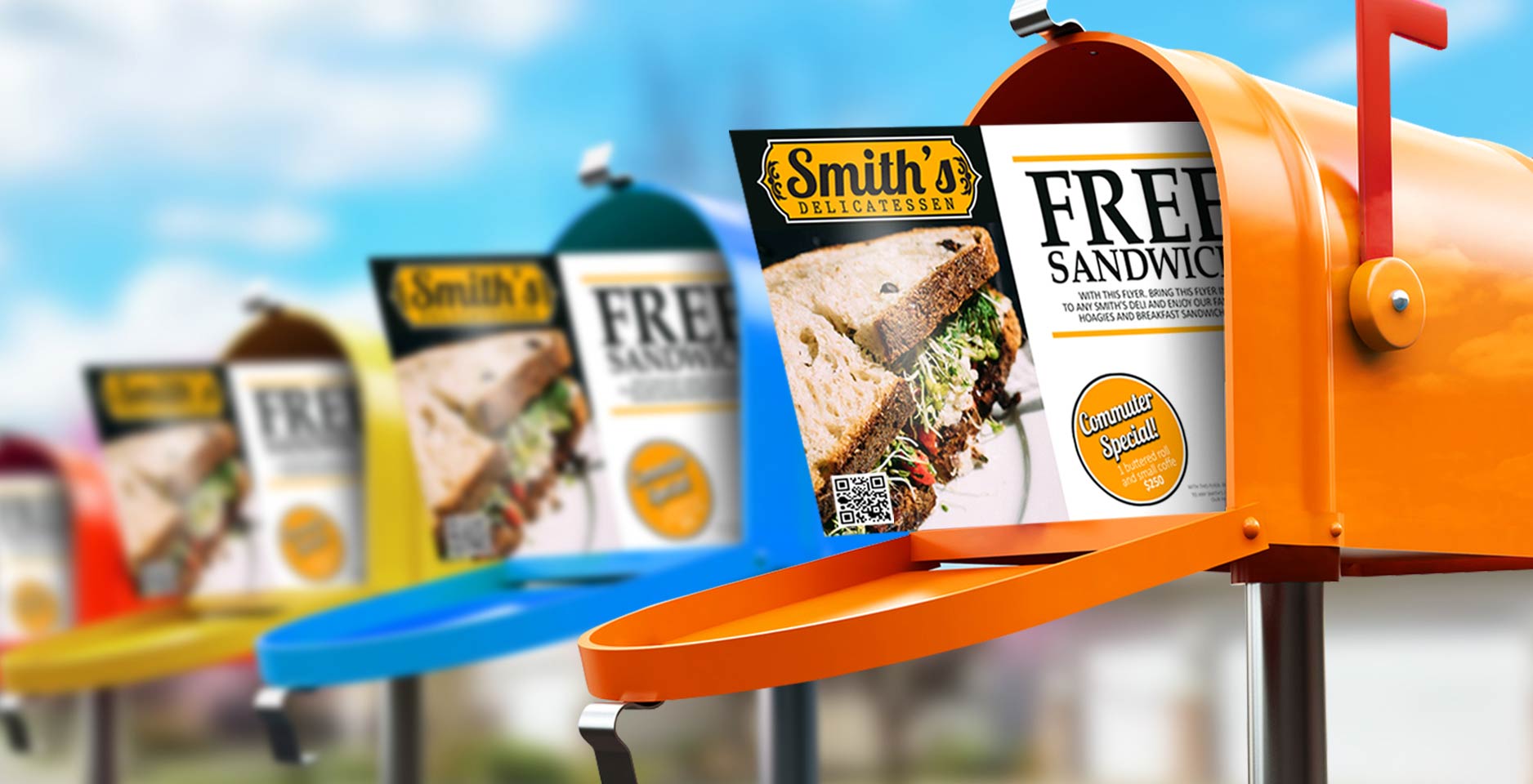 Reach new customers for mere cents per piece with EDDM!
Grow your business and increase revenue at a fraction of the cost…without a mailing list. Many small businesses disregard the cost effective value of doing a well-designed mail piece with a strong call-to-action.  The small business owner thinks that if they toss the mail in their mailbox, everyone else might do the same.  WRONG.  Have you noticed the mail piece you might receive once a month or quarterly from the same Dentist or Plumber?  I remind small business owners that obviously direct mail is working for those businesses or else you would not continue to receive them.  Think about it!
EDDM Explained
Every Door Direct Mail is a new way to think about marketing your business to every door in the neighborhood without the need for specific addresses or names.
The United States Postal Service's EDDM program allows you to have your postcards delivered to individual neighborhoods, using carrier routes. You identify the carrier routes and control the drop date and the USPS delivers directly to every door on the route. You save the cost of purchasing a mailing list, and there's no permit required, which puts more money back into your campaign's pocket. Call us today to learn more! (702) 359-5054
"I have used this several times. It produces results and am surprised how affordable it is."
 Deb Reynolds, Real Estate Agent